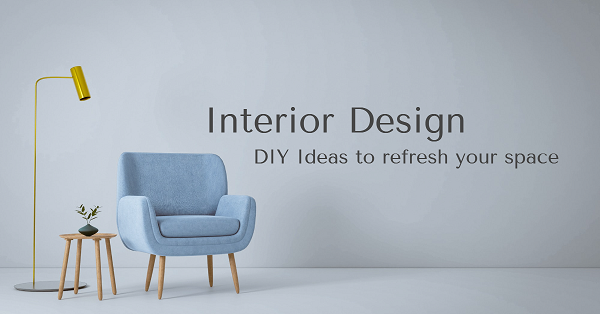 If your home decorating needs a tune-up, it's beneficial to start with DIY interior designs. You can get the same results as professional interior designers within budget and with your own personal style flair.
Color schemes: use three colors or shades
Choosing the right color scheme for a living space can be tricky. If you're not sure where to start, seek out inspiration online or in interior design magazines. If you find yourself gravitating toward a particular shade, use it as your starting point. Then, choose two more colors to complement it.
One simple formula for using a tricolor palette is to choose two main colors to use on walls and large pieces like sofas. Use the third hue for accent pieces such as wall art, light fixtures, area rugs or an end table.
Add big statement furniture pieces
It's easy to fall into the trap of using too many small items in one room. While it might feel like you're saving space, an overabundance of smaller furnishings can make a small room cluttered and chaotic. Instead, use one or two large furniture pieces to inspire the rest of your design.
Try an enormous sofa, some low-backed loungers or a dramatic coffee table. Play with different furniture styles to add dimension and interest to a room, no matter the size.
Use trays, decorative bowls & baskets
Designers often use trays, decorative bowls and baskets to display collections or loose objects. Your dining room table is an excellent place to try this design trick. Try combining your favorite accents to create a vignette as a centerpiece.
Get creative and combine unexpected textures and shapes of objects. If you need a focal point to start with, an elegant candle is always a stylish choice.
Add texture
Equally important for color is texture, especially when you are using an abundance of one shade, like white or gray. Usually, a space seems to consist of one color scheme, but often a close examination shows several shades of the same color used in various fabrics and other elements.
For example, a room with white paint can be enhanced with linen draperies, glossy silk pillows, rattan chairs and baskets. All these components add texture and create a warm, rich atmosphere and bring new life to "plain" white paint.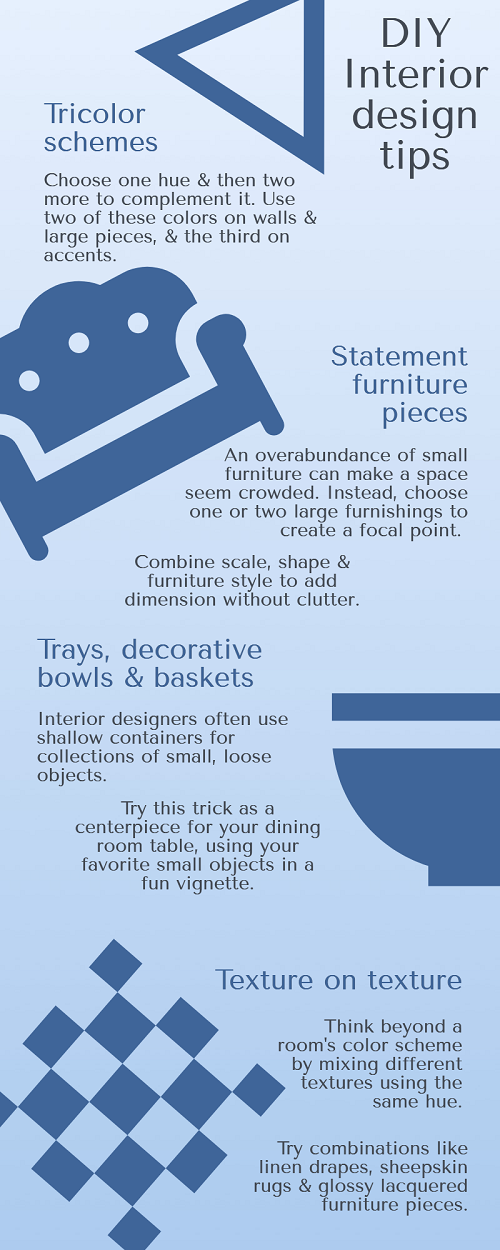 With a little creativity and work, you can become your own interior designer. Use these ideas as inspiration to bring the decor in your entire home to the next level.